Antonio Brown Could Face 2.5 Years in Prison For Threatening Text Messages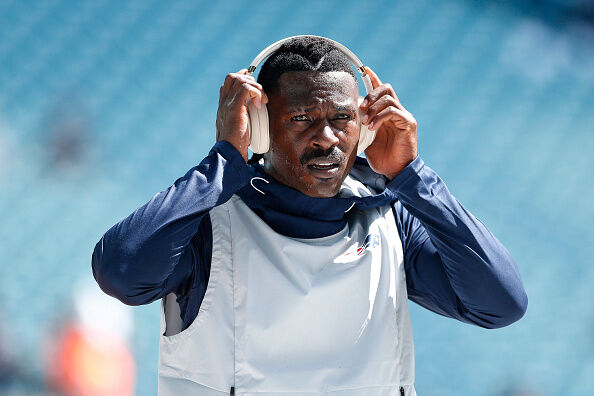 Dan Lust:

"Antonio Brown texted an accuser pictures of her children… That's criminal harassment. You can't text an accuser pictures of her children, that's a crime and that carries up to two and half years in prison. Everyone is laughing and thinks it's a joke because Antonio Brown is going crazy on Twitter, but if anyone besides Antonio Brown were to do this, these are really serious criminal charges."

(Interview at Bottom of Page)
Listen to sports attorney and legal analyst Dan Lust join The Jason McIntyre Show to discuss potential punishments Antonio Brown could receive by the legal system in regards to his sexual assault allegations, as well as the threat he made towards one of his accusers.
Sports Illustrated reporter Robert Klemko penned an exposé about Brown last week that detailed accounts from more than a dozen individuals from Brown's past including some former clients, contracted employees, coaches, and trainers alike, who had either been lied to by Brown, ripped off, degraded, or even swindled altogether.
The most notable admission in the article, however, was a woman who accused Brown of sexual misconduct.
She alleged to Klemko that she was hired by Brown to paint a mural of AB at his house, and said at one point when she was on her knees working on the painting, Brown came in fully nude, covering only his genitals, and started a conversation with her. She also alleged Brown at one point had sex with another woman while she was still in the room working on the mural.
The woman says she never heard from Brown again, despite planning to come back the next day to finish the mural. She believes Brown cut off communication because she wouldn't accept his advances.
A few days after that story broke, the woman revealed to Klemko a series of menacing texts from Brown, who still had his phone number from the failed 2017 project between the two.
It was a group chat that included the woman and Brown, and allegedly had Brown dropping photos of the woman's children in the group chat, with Brown telling the other members of the chat to 'investigate her', adding that she was fabricating details to Klemko's article for monetary gain.
Check out the audio below as Lust tells McIntyre that the exposure of these text messages was not only damning to AB's reputation around the league as a suitable free agent, but could potentially be evidence towards legitimate criminal charges that could result in jail time for the 31-year-old four-time All-Pro.