Clay Travis Ranks His Top 10 College Football Teams After Week 11 (Nov. 11)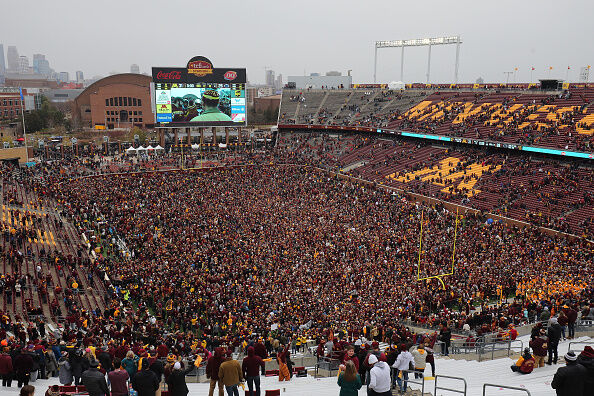 College Football's Top 10 Teams according to Clay Travis

(Full Audio at Bottom of Page)
10. Baylor (9-0)
9. Utah (8-1)
8. Oregon (8-1)
7. Penn State (8-1)
6. Georgia (8-1)
5. Minnesota (9-0)
4. Clemson (10-0)
Week 11 takeaways:
"There's no way you can't have LSU as the number one team in the country after watching what Joe Burrow did on the road against Alabama."
"Georgia would make the playoff at 12-1 if they beat Auburn and then LSU in the SEC Championship."
"I have Alabama 3 because I think they have a more impressive resume than Clemson does right now."
"I have dropped Oklahoma out of my Top 10."
"I think Alabama is in the best shape of the one-loss teams to make the College Football Playoffs."
"The only 11 teams that are still in contention to make the College Football Playoff are LSU, Ohio State and Clemson – the substantial favorites. Then Alabama, Georgia, Baylor, Oklahoma, Oregon, Utah, Penn State, and Minnesota."
"Remember when all the old men in charge of college football said a playoff would 'Kill the regular season'? That might have been the dumbest argument in the history of sports. The playoff has vastly increased the level of interest in the regular season, and expanding it to 8 would give even more attention to the sport because more teams would be alive late in the year."

Outkick the Coverage with Clay Travis
Want to know more about Outkick the Coverage with Clay Travis? Check out Premiere Networks!
Read more