Jerry Jones Loves Having a 'Yes Man' Head Coach Like Jason Garrett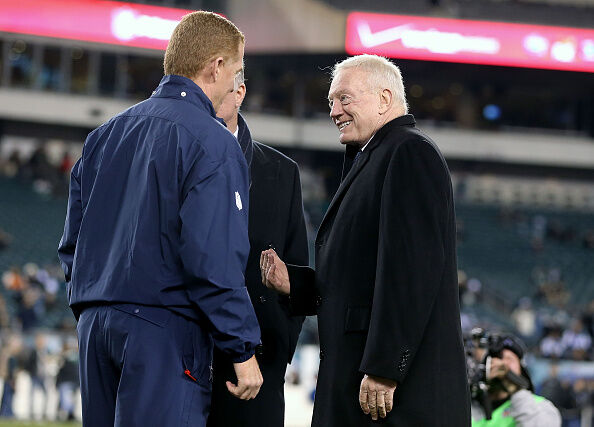 Ben Maller:

"Dallas can't keep selling the same re-packaged dreck over and over again, but the problem is that Jerry Jones holds Jason Garrett in such high regard. I truly believe that. He appreciates the fact that Garrett has been a good foot soldier and is an amazing sock puppet. Every owner would love to have a Jason Garrett as their coach because Garrett does whatever he's told, shuts his mouth, and let's Jerry Jones get all the glory. Jerry does not want to fire his coach and Garrett isn't going to resign. So we have this impasse."

(Full Audio at Bottom of Page)
Listen to Ben Maller explain why he thinks Dallas Cowboys head coach Jason Garrett has been able to keep his job for so long, as the same guy who has never advanced past the Divisional Round of the NFC Playoffs is one of the longest tenured head coaches in the NFL alongside Super Bowl Champions Bill Belichick, Sean Payton, and Mike Tomlin.
Maller wonders why Cowboys owner Jerry Jones would go out of his way to fire Garrett when he gets one of the league's most elite 'Yes Man' head coaches, who listens to everything Jerry says and never becomes combative when things might not be going Garrett's way.
Check out the audio below as Ben details why Garrett has cracked the code to Jerry's heart in becoming his favorite suck-up.

The Ben Maller Show
Want to know more about The Ben Maller Show? Get their official bio, social pages & articles on FOX Sports Radio!
Read more